EXPERIENCES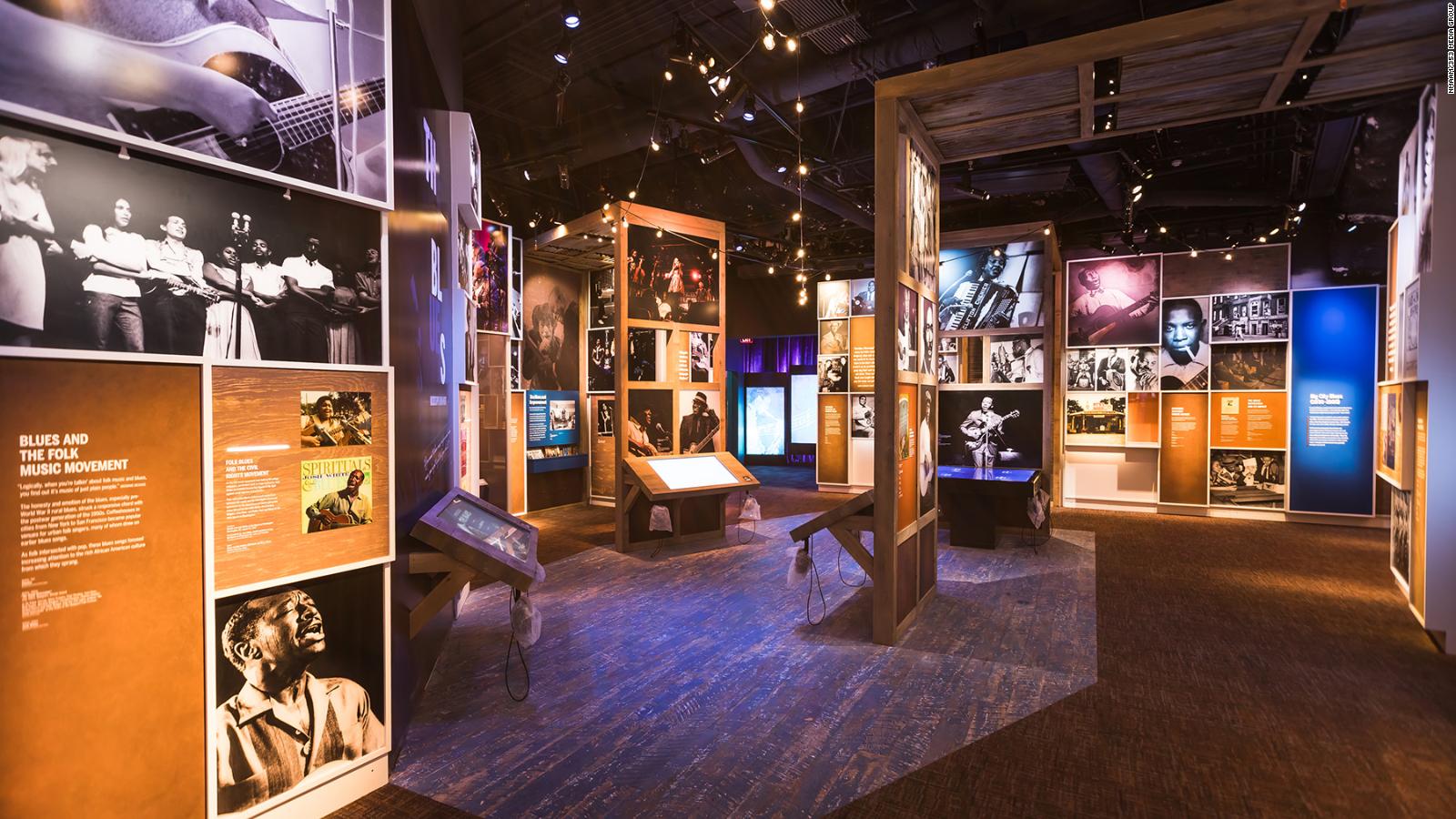 National Museum of African American Music
615-301-8724
510 Broadway, Nashville
Discover the central role African Americans played in shaping genres of American music. This is the untold story of more than 50 music genres and sub-genres.Tours are held Saturdays and Sundays 11 a.m. – 6 p.m.
Bradley Academy Museum and Cultural Center
615-962-8773
415 S. Academy St.,  Murfreesboro
See an original classroom, a Civil War exhibit and an Early Settlers for the City of Murfreesboro exhibit. Tours are available Tuesday – Friday, 10 a.m. – 3 p.m.
Tennessee State Museum
615-741-2692
1000 Rosa L. Parks Blvd., Nashville
A permanent exhibitions features black history from Tennessee's early days through the Civil War and Reconstruction and the Civil Rights Movements. The current temporary exhibition, Ratified! Tennessee Women and the Right to Vote includes stories of many black women who helped American women gain the right to vote.
In Their Footsteps: Lives of the Hermitage Enslaved 
615-889-2941
4580 Rachels Lane, Hermitage
Select stories highlight the lives of enslaved men and women who lived at The Hermitage during the life of Andrew Jackson and beyond.
Civil Rights Room at Nashville Public Library
615-862-5760
615 Church Street, Nashville
A space for education and exploration of the Civil Rights Collection. The materials exhibited capture the time when thousands of African-American citizens in Nashville sparked a nonviolent challenge to racial segregation in the city and across the South.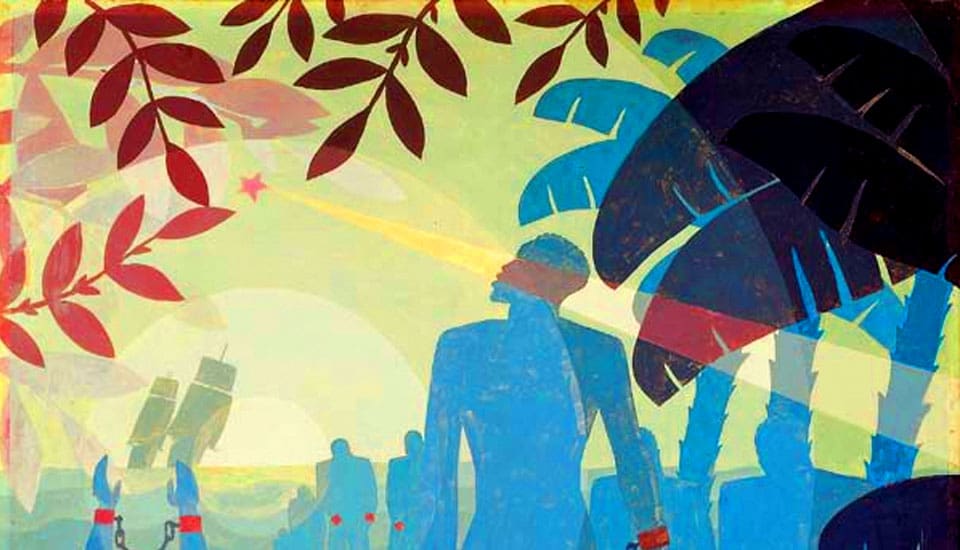 Fisk University's Aaron Douglas Gallery
615-329-8720
1000 17th Ave. N., Nashville
Located on the third floor of the John Hope and Aurelia Elizabeth Franklin Library. Aaron Douglas is acknowledged as one of the most influential artists of the Harlem Renaissance. He also found the Art Department at Fisk University. The Fisk Jubilee Singers pioneered early music in Nashville and are the reason why Music City was crowned its now internationally known nickname.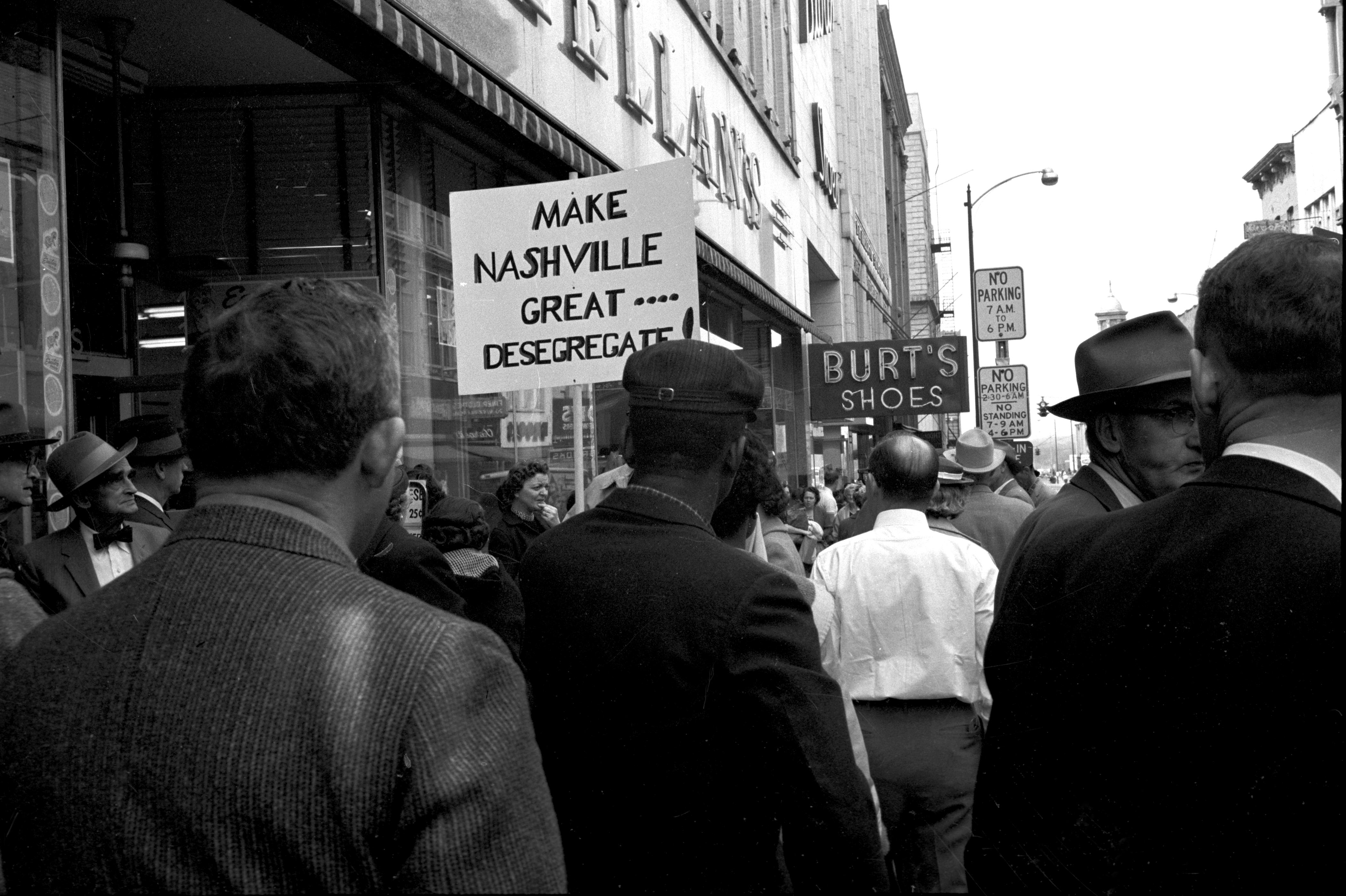 Civil Rights Sit-Ins Tour
174 Rep. John Lewis Way N., Nashville
Follow in the steps of those who took a stand by taking a seat. Written and narrated by Fisk University professor Linda Wynn, the tour begins at Church Street and Sixth Ave. North and ends at Rosa L. Parks Boulevard and Dr. Martin Luther King Jr. Blvd.
United Street Tours 
615-956-9791
150 4th Ave. N., Nashville
The Nashville Black History Walking Tour gives you a look into the past with murals, music and local community; the Nashville Civil Rights Walking Tour tells the civil rights story. Choose from multiple experiences, in-person or virtual.
BLACK HISTORY MONTH SPECIAL EVENTS
Figures of Color: Radically Black
Feb. 1 – 15
OZ Arts Nashville
6172 Cockrill Bend Cir., Nashville
A project looking at how black skin is represented in art, and the relationship between representation and elements of light and dark. Email daniel@ozartsnashville.org for a viewing.
FREE Prayers for Black History Month
Feb. 1, 8, 15 & 22 | 12:30 p.m.
Scarritt Bennett Center
1027 18th Ave. S., Nashville
A weekly 35-minute worship service hosted by the Soul Work program is offered each Tuesday at 12:30 p.m. in the historic Wightman Chapel.
FREE Black History Month Movie Series
Feb. 2, 9, 16 & 23  | 3:30 – 6 p.m.
Inglewood Public Library
4312 Gallatin Pike, Nashville
Enjoy a family Black History Month movie every Wednesday. The lineup is Black Panther; Cinderella; Just Mercy; andThe Hate U Give.
FREE Nashville Black Market BHM Celebration
Feb. 5 – 6 | 12 – 6 p.m.
The Wedge Building
2020 Lindell Ave., Nashville
Take in more than 60 black-owned businesses ranging from food trucks, games, photo-booths, a live Dj and more. 
Landscape of Enslavement Guided Grounds Tours
Feb. 5, 26 | 11 a.m. & 2 p.m.
Historic Traveller's Rest
636 Farrell Parkway, Nashville
Learn about the lives of enslaved and post-emancipation African-American residents over the last two centuries. All guests can take a complimentary house tour before or after the grounds tour. Cost is $15. 
FREE The Legacy of Harlem Renaissance Art
Feb. 5 | 1 – 2:30 p.m.
Hermitage Library
3700 James Kay Lane, Hermitage
Ages 12 and older can create acrylic paintings inspired by Harlem Renaissance Art with local artist Amanda Downs.
FREE Black History Month Memorial Service
Feb. 26 | 11 a.m. – 12 p.m.
Andrew Jackson's Hermitage
4580 Rachels Lane, Hermitage
The annual commemoration of those once enslaved at The Hermitage. Held at The Hermitage Church, the service features music and special remarks, followed by a procession to the slavery memorial "Follow the Drinking Gourd" located behind the church.
Three Works by Choreographer Ronald K. Brown
Feb. 10 – 12
OZ Arts Nashville
6172 Cockrill Bend Cir., Nashville
Take a spiritual journey that honors Africa and African-American traditions while sparking conversations in our present-day society. Tickets begin at $25.
School Girls; Or, the African Mean Girls Play 
Feb. 10 – 20
Nashville Repertory Theatre
505 Deaderick St., Nashville
Who will be chosen to compete in the Miss Ghana pageant? Find out in this Nashville Rep production, running Thursdays through Sundays at TPAC's Johnson Theater. Cost is $51.50.
FREE Explore African-American Art
Feb. 12 | 11 a.m. – 12 p.m.
Inglewood Public Library
4312 Gallatin Pike, Nashville
Kids age 8 – 12 can look at selected artworks by African-American artists from the past and present. Then, create their own piece in the style of your favorite artist. 
Summer: The Donna Summer Musical
March 22 – 27
Tennessee Performing Arts Center
505 Deaderick St., Nashville
Donna Summer risked it all to break through barriers, becoming the icon of an era and the inspiration for every music diva who followed.
CONCERTS
Black Violin
Feb. 5 – 6 | 8 p.m.
Franklin Theatre 
419 Main St., Franklin
Blending classical and hip-hop to overcome stereotypes. Tickets are $68.50. 
The Temptations & The Four Tops
Feb. 20 | 7:30 p.m.
Ryman Auditorium 
116 Fifth Ave. N., Nashville
The legendary vocal group. Tickets start at $52.50. 
Gregory Porter
Feb. 28 | 8 p.m.
Schermerhorn  Symphony Center
1 Symphony Place, Nashville
The soulful singer and musical storyteller and his band return. Cost is $40.
Kool & The Gang
March 13 | 7:30 p.m.
Schermerhorn  Symphony Center
1 Symphony Place, Nashville
A blend of soul, funk and pop. 
Buddy Guy
March 26 | 7:30 p.m.
Ryman Auditorium
116 Fifth Avenue North, Nashville
Come see the legendary blues guitarist.