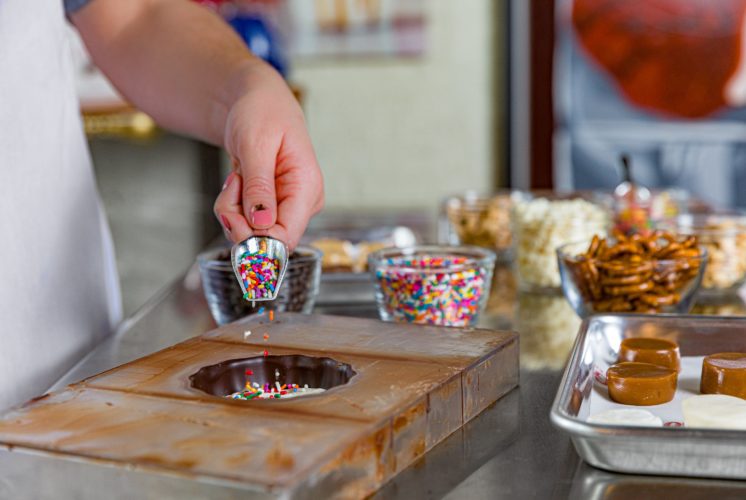 Taste of Goo Goo
A sweet experience in downtown Nashville.
Description
A total chocolate covered experience that includes making your own candy bar, tasting Goo Goo confections and learning how to be a chocolatier using the chocolate machine at Goo Goo Chocolate Co. (116 3rd Ave S, Nashville). Classes last 1 hour and happen Fridays, Saturdays and Sundays at 10 a.m., 11:30 a.m., 1 p.m. and 2:30 p.m.; Mondays at 10 a.m., 11:30 a.m. and 1 p.m. Cost is $55.
The Taste of Goo Goo interactive experience includes:
Tasting + Insider look at the history of Nashville's official candy bar
Hands-on candy making + chocolate machine experience
Design your own packaging session
Classic clusters + take home apron
$$
Location
Goo Goo Chocolate Co.
116 3rd Ave S, Nashville, TN 37201, USA
Cost
Cost: $55 per person
MAP