Gather a stack of new books, a cozy throw and grab a snuggle spot this fall. Below are several noteable new books — some fun, some thought provoking — that all of you can enjoy!
Take turns reading, talking about what you read, laughing, wondering out loud (nix the rules!). Then, encourage your kids to do this very same thing on their own. Remember to keep beloved books at reach everywhere, always!
We have suggestions from new fall books of 2023.
Best Fall Picture Books of 2023: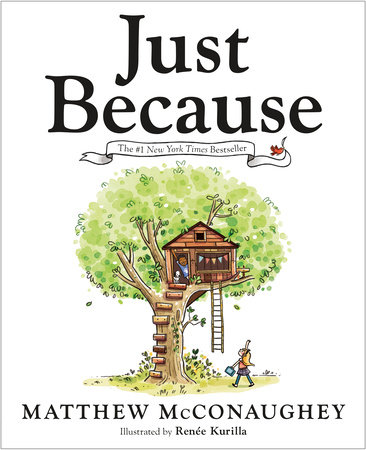 Curious older kids will be drawn to actor Matthew McConaughey's JUST BECAUSE with illustrations by Renée Kurilla (Viking Books; $15.70; 4  – 8 years). McConaughey's debut picture book creates a thought-provoking story that captures life lessons through relatable moments. — MA
SOMETHING, SOMEDAY by Amanda Gorman; illustrated by Christian Robinson (Viking Books; $16.95; 4  – 8 years), young kids will hear an inspirational story of hope, empowering them to be problem solvers and change makers. — MA
For babies, in GRUMPY MONKEY YUCK! by Suzanne Lang; illustrations by Max Lang (Random House; $8.09; Baby  – 3 years), the cantankerous chimp, Jim Panzee, only wants to eat bananas. Max Lang's funny illustrations capture Jim's aversion to trying new foods until one treat finally appeals to the ultra-picky eater. — MA
Little ones ages 3 and older will understand a frustrated young boy believing he will never be able to ties his shoelaces in THE POWER OF YETI by Rebecca Van Slyke; illustrated by G. Brian Karas (Nancy Paulson Books; $18.99; 3  – 7 years). But when the boy meets a yeti, he is introduced to the power of perseverance. — MA
Follow a group of children as they experience the wonder and whimsy of each season in the board book, WONDERFUL SEASONS by Emily Winfield Martin (Random House; $8.99; Baby  – 3 years). — MA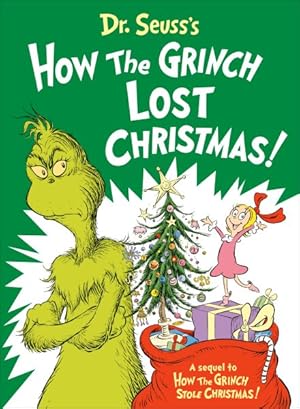 And, in time for the coming holidays, here's the long-awaited sequel to the classic holiday story, DR. SEUSS'S HOW THE GRINCH LOST CHRISTMAS by Alastair Heim; illustrations by Aristides Ruiz (Random House; $15.98; 5  – 9 years). The story features Seuss-inspired rhymes to show how the Grinch tries to win the Whoville Christmas Crown. Will he?
— selections and reviews by Michael Aldrich 
Owning your first toy car — and knowing it — makes car love begin. In BING! BANG! CHUGGA! BEEP! by bestselling author duo Bill Martin, Jr. and Michael Sampson, with vibrant paper collage illustrations by Nathalie Beauvois, (Brown Books; $17.23; 4  – 8 years), an old car bounces everywhere from mud to sky. Sing the rhyming text to the tune of "This Old Man" for extra oomph!
EVERGREEN, a squirrel, is jittery and scared of lots of things, but of course, his mother says he must face his fears. Alone in the woods to deliver soup to his grandmother, forest dwellers try to throw him off course … but Evergreen has more gumption than he thought! Marvelous illustrations by author/illustrator Mattew Cordell. (Feiwel & Friends; $18.99; 2  – 5 years).
Ultimately, we are all the same, with hearts beating in the darkness. In ALL THE BEATING HEARTS by Julie Fogliano, illustrated by Catia Chien (Neal Porter Books; $12.80; 4  – 8 years), a day is mused upon for what it is or what it may not be and pastel and colored pencils set the warm, artistic mood.
A zebra is not happy with her reflection in ZEBRA IN THE MIRROR by Tina Arnus Pupis; illustrated by Marta Bartolj (Crocodile Books; $18.95; 4  – 8 years), and she picks herself apart until she realizes how unique she is afterall. Bartolj's illustrations are emotional and poignant, perfectly capturing the story.
Five-time Grammy Winner Roberta Flack opens up in THE GREEN PIANO: HOW LITTLE ME FOUND MUSIC (with Tonya Bolden; illustrated by Hayden Goodman; Penguin; 4  – 8 years). This autobiographical book highlights the joy Flack found when her daddy brought home a junkyard upright piano just for her.
Nashville treasure and Academy Award-winning actress, Reese Witherspoon, is back with her second Busy Betty title. In BUSY BETTY & THE CIRCUS SURPRISE, colorfully illustrated by Xindi Yan (Flamingo Books; $17.99; 3  – 7 years), vivacious young Betty aims to celebrate her mother's birthday in a big way, with help from friends, her dog Frank … and eventually the neighborhood. Oh, but Betty's got her dates confused! Witherspoon's determined personality shines through the pages of this fun testament to an enthusiastic girl's imagination and indomitable spirit.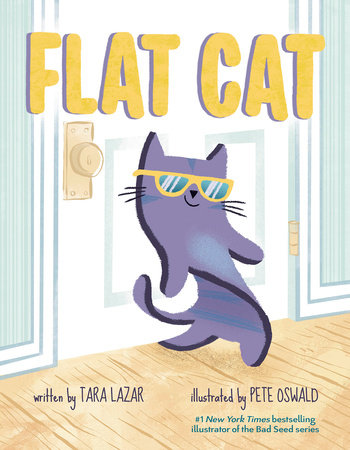 Super-cool FLAT CAT by Tara Lazar; illustrated by Pete Oswald (Flamingo Books; $17.09; 3  – 7 years), was born flat and he's truly good with that. So when he falls into the wash one day and emerges puffy and fluffy, he's really thrown off.  Wry feline humor abounds and kitty-lovers everywhere will enjoy. 
A walk in the woods with Grandpa in BENEATH by Cori Doerrfeld (Little Brown; $16.99; 4  – 8 years) brings out awareness for what lies beyond the surfaces of our lives — even ourselves. Little Finn learns of similarities and differences, realizing that below our surfaces, we are all very much alike.
Major props for IN EVERY LIFE by author/illustrator Marla Frazee. (Beach Lane Books; $12.90; Baby  – 8 years). This lovely, peaceful book hones in on the day-to-day events humans absorb, starting with the birth of a child and shining a light on the mystery and hope found in the journey of life.
Authors Kaci Bolls and Nathan Meckel have hit on the very thing that stops a kid from being themselves: social pressure. With delightful illustrations by Ana Martin Larrañaga, DARE TO BE ME introduces the reader to the wonderful free spirit of a child who inevitably finds herself in situations that could stop her in her tracks. But the ability to hold onto yourself in a world filled with opinions and judgement is everything and children everywhere can benefit from the message to keep being you. This upbeat book is naturally fun just like the little heroine who dares to be herself. Be you, be you, be you!!!
— selections and reviews by Susan Day