The magic of the silver screen is alive and well this summer! Enjoy a movie in the park under the stars at one of these Middle Tennessee locations.
*Need directions? Click on the links!
NASHVILLE

Elmington Park | 3531 West End Ave, Nashville
Nashville's longest running outdoor movie series is back for another season at Elmington Park. The free, family-friendly events feature food trucks, games, activities and of course, a movie under the stars! Movies will begin at sundown, but the fun will start at 5 p.m.
Movie Schedule:
June 1: Minions: The Rise of Gru
June 8: Mean Girls
June 15: Top Gun: Maverick

June 22: Lightyear

Nashville Shores | 4001 Bell Rd, Nashville
Enjoy movies by the wavepool at Nashville Shores on select Fridays in July. "Dive-in Movies" are included with that day's waterpark paid admission or a season pass. Movies start at dusk. The wavepool will be open, but the waves will not be operating.
Movie Schedule:
July 7: Minions: The Rise of Gru
July 14: Top Gun: Maverick
July 21: Sonic the Hedgehog 2
July 28: Puss in Boots
Bicentennial Capitol Mall State Park | 600 James Robertson Pkwy, Nashville
Nashville's 21+ outdoor movie series shows on select evenings at Bicentennial Capitol Mall State Park from June to October. Attendees can expect the city's best food trucks, craft beer, wine, a resident DJ, skyline views and classic films for grown-ups. General admission tickets are $10.99, early entry tickets are $15.99 and day-of tickets are $18.99. Doors open at 7:15 p.m. Movies begin around sundown.
Movie Schedule:
June 16: Anchorman
June 29: 10 Things I Hate About You
July 6: Top Gun: Maverick
July 20: Knives Out 
August 3: The Big Lebowski 
August 10: Pretty Woman 
August 24: Forgetting Sarah Marshall
August 31: Remember The Titans
September 7: The Devil Wears Prada 
September 28: Pulp Fiction
October 26: Harry Potter & The Prisoner of Azkaban 
October 27: Halloween (1978)
RUTHERFORD
Various Murfreesboro parks
Bring your blankets and lawn chairs to a free movie under the stars in Murfreesboro! The movies show at Barfield Crescent Park (697 Veterans Pkwy) on Mondays, Richard Siegel Park (515 Cherry Lane) on Thursdays, Patterson Park (521 Dr Martin Luther King Jr Blvd) on Fridays and Fountains at Gateway (1500 Medical Center Pkwy) on Saturdays. Concessions will be available to purchase. Show starts at dark.
Movie Schedule:
June 5 – 10: Vivo (PG)
June 12 – 17: Jumanji: Welcome to the Jungle (PG-13)
June 19 – 24: Princess and the Frog (G)
June 26 – July 1: DC League of SuperPets (PG)
July 3 – 8: Top Gun: Maverick (PG-13)
July 10 – 15: Lyle, Lyle, Crocodile (PG)
July 17 – 22: Puss in Boots: The Last Wish (PG)
July 24 – 29: Men in Black (PG-13)
WILLIAMSON

Pinkerton Park | 405 Murfreesboro Rd, Franklin
Franklin's free summer movie series takes place once a month at Pinkerton Park through August. Shows start at 8 p.m. or at sunset with concessions available for purchase.
Movie Schedule:
June 9: Guardians of the Galaxy Vol. 1
June 16: Moana
June 23: Indiana Jones Raiders of the Lost Ark
July 14:The Emperor's New Groove
July 21: Shrek
WILSON
Charlie Daniels Park Amphitheater | 1075 Charlie Daniels Pkwy., Mt. Juliet
Bring your blanket or chairs for a free family-friendly movie at the Charlie Daniels Park Amphitheater on the first Friday of each month through October. Film starts around 8:30 p.m. and concessions are available.
Movie Schedule:
June 3: Encanto – 8:30 p.m.
July 1: Luca – 8:40 p.m.
August 5: Clifford the Big Red Dog – 8:15 p.m.
September 9: The Mitchells vs. the Machines – 7:40 p.m.
October 7: Sonic 2 – 6:45 p.m.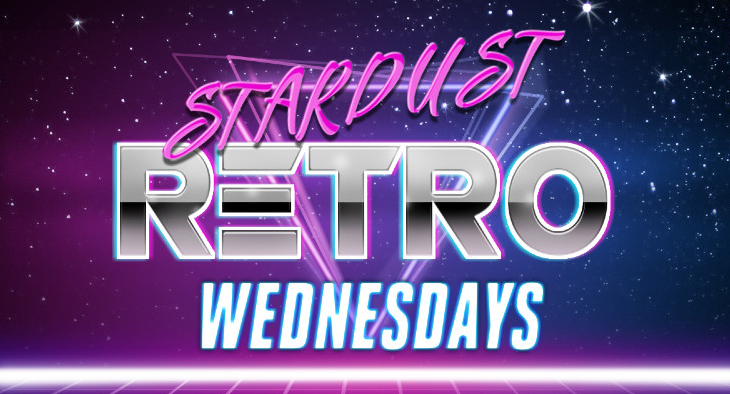 Stardust Drive-In Theatre | 310 Purple Tiger Dr., Watertown
See your favorite throwback 80s movies at the Stardust Drive-In Theatre on Wednesday nights through August 2. Cost is $9 for ages 12 & over, $7 for ages 6 – 11 and  free for kids 5 and under. Double showings happen at 8:50 and 10:55 p.m.
Movie Schedule:
June 7: THE MUMMY (1999) with THE MUMMY RETURNS (2001)
June 14: SHREK (2001) with WILLY WONKA and the CHOCOLATE FACTORY (1971)
June 21: LEGALLY BLONDE (2001) with STEEL MAGNOLIAS (1989)
June 28: GHOST (1990) with FORREST GUMP (1994)
July 5: E.T. (1982) with BACK TO THE FUTURE (1985)
July 12: MEAN GIRLS (2004) with CLUELESS (1995)
July 19: GREASE (1978) with DIRTY DANCING (1987)
July 26: TALLADEGA NIGHTS (2006) with DAZED AND CONFUSED (1993)
August 2: CHRISTINE (1983) with FRIDAY THE 13TH (1980)
ROBERTSON

Robertson County Fairgrounds | 4635 US Hwy 41, Springfield, TN 37172
Springfield Parks & Recreation is bringing you Free Movie Fridays all summer long. You can catch family-friendly movies on the third Friday of every month, June through September. The event takes place at Robertson County Fairgrounds at 7:30 p.m.
Movie Schedule:
June 16: Top Gun Maverick, PG-13
July 21: Rumble, PG
August 18: Puss in Boots, PG
September 15: Greater, PG

White House Municipal Park | 420 Highway 76, White House
Come on out and enjoy some family flicks under the stars at White House Municipal Park starting at 7:30 p.m. Settle in on your blanket or lawn chair and enjoy free popcorn thanks complements of Simmons Bank. 
Movie Schedule:
June 9: Puss In Boots
July 14: Super Pets
July 28: Minions: The Rise of Gru
READ MORE!