The Williamson County Parks and Recreation Department will present two live performances at the Williamson County Performing Arts Center, 112 Everbright Avenue in Franklin. The Nashville Irish Step Dancers (NISD) present Celtic Rhythms on Fire, an energetic fusion of live Irish dance, music and song, on Saturday, March 20 at 7 p.m. and Sunday, March 21 at 2 p.m.
These free St. Patrick's Day coloring pages will keep your kids happy and occupied for an afternoon with a bunch of coloring fun.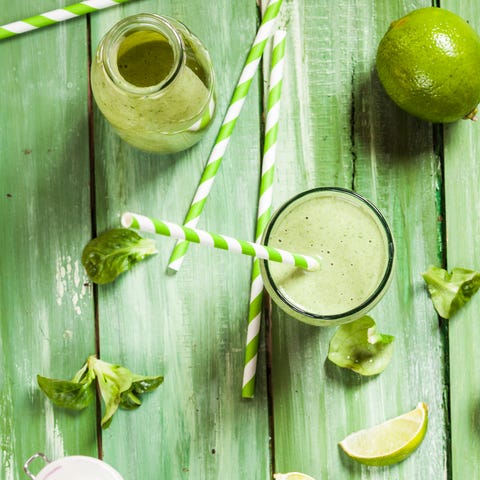 Beer isn't the only thing that can be green for St. Paddy's Day! You can make some delicious (and kid-friendly) drinks that are just as festive, like green limeade or a healthy green smoothie.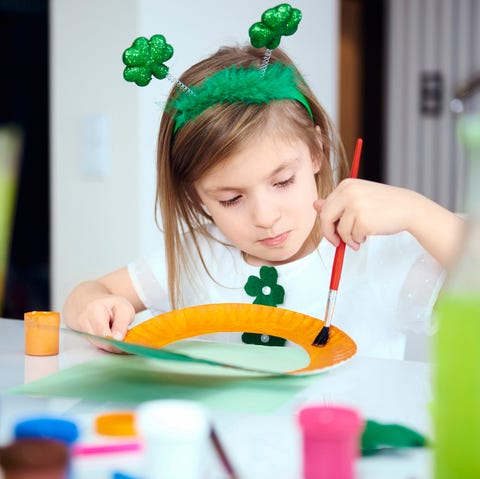 Get into the spirit by spending the day making these kid-friendly crafts. When your little ones are happy with their shamrock wands, they can move on and make their own shamrock pins!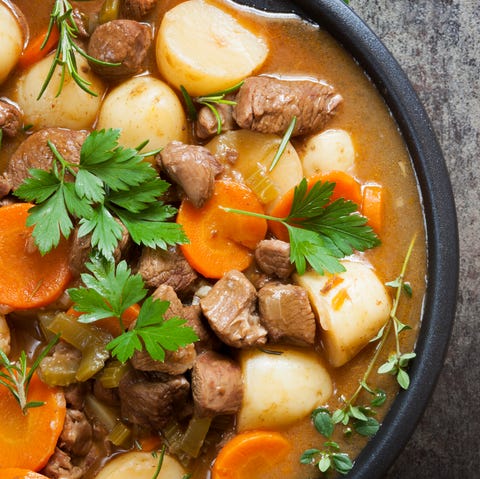 March is still chilly, so warm up with a classic Irish stew. You can even make some in a slow-cooker, so you can go about celebrating before sitting down for perfectly-cooked meal.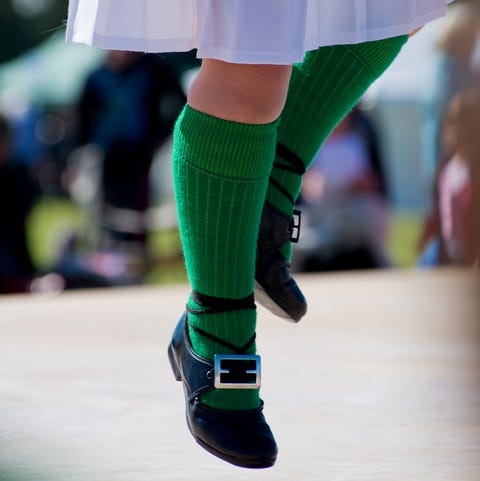 Another great way to immerse yourself in Irish culture — and try something new — is to learn some Irish dancing. Try out the jig or the traditional stepdance by watching an online video or attending a virtual class!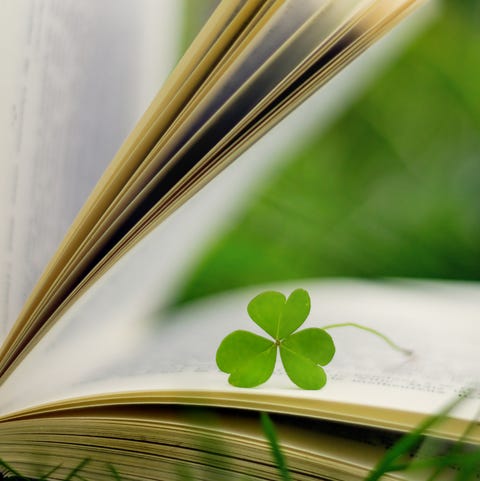 If you truly want the luck of the Irish, there's nothing luckier than reciting an Irish blessing out loud. Better yet, you can even dive into a book of Irish poems for some words of wisdom.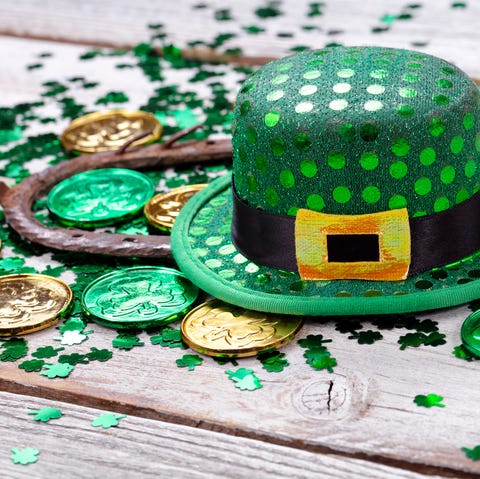 Plan a Scavenger Hunt
For an extra-fun activity with the whole family, set up a scavenger hunt around the house with clues that lead to some delicious treats (like chocolate coins). Who knows — you might just find a pot of gold at the end of the rainbow!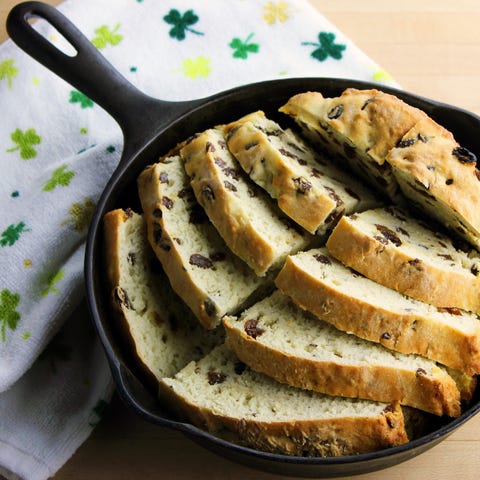 Bake Soda Bread
What would St. Paddy's Day be without some classic soda bread on the table? A traditional Irish specialty, this yummy treat will add a festive flair to every St. Patrick's Day celebration.
Ingredients
4 c. all-purpose flour, plus more for surface
1/4 c. sugar
1 tbsp. baking powder
1 1/2 tsp. salt
1 tsp. baking soda
6 tbsp. cold butter
1 c. dried currants
2 tsp. caraway seeds
1 1/2 c. buttermilk
Directions
Preheat oven to 350°F. Grease large cookie sheet.
In large bowl, combine flour, sugar, baking powder, salt, and baking soda. With pastry blender or 2 knives used scissor-fashion, cut in butter until mixture resembles coarse crumbs. Stir in currants and caraway seeds, then buttermilk until flour is evenly moistened.
On a well-floured surface, knead dough 8 to 10 times just until combined. Shape into flattened ball; place on cookie sheet. Cut 1/4-inch-deep "X" into top.
Bake loaf 1 hour or until toothpick inserted in center comes out clean. Cool completely on wire rack.