National Vinyl Record Day
National Vinyl Record Day on August 12 is your chance to go old school. For those who value the quality of sound, owning physical copies of your favorite albums, or simply the nostalgia factor, it's probably safe to assume you've got your own collection of vinyl records stashed away somewhere. Now's your time to dust off the old needle.
Here are 3 of our favorite places to score vinyl records in Nashville:
Third Man Records was launched by Jack White in Detroit, MI in 2001, and in 2009 opened its current Nashville, TN location, which houses a record store, novelties lounge (featuring the Third Man Record Booth), label offices and distribution center, photo studio, and the world's only live venue with direct-to-acetate recording capabilities.
The Nashville storefront is currently open Thursday-Sunday from 12-6. You can schedule an appointment to shop here or shop online at thirdmanstore.com. Tours are currently suspended until further notice due to Covid-19.
Chill music-centric watering hole with craft brews, updated bar fare & vinyl records for sale. The record store is open and has beer for carry out or delivery only. Click this link to find out more about Vinyl Tap's hours and more.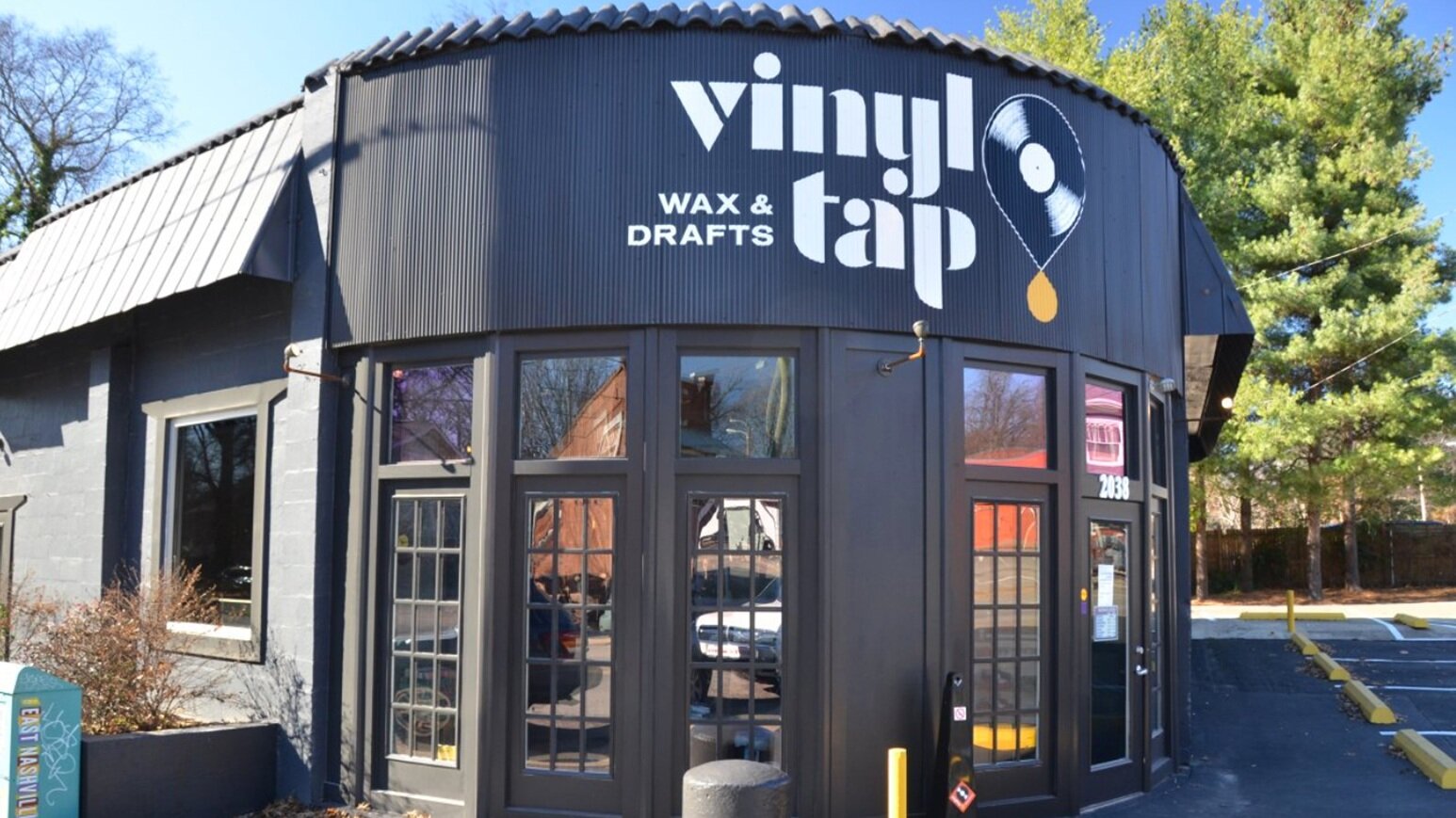 Snug store carrying new & used LPs, 45s & CDs in diverse genres, plus pre-owned stereo equipment. The physical store is now open with updated hours.