Click the link to see our 2020 roundup of Middle Tennessee farms offering fall fun!

Oktoberfest is held outdoors on the grounds of Oaklands Mansion. Guests are welcome to bring their own chairs or blankets. All tickets must be purchased in advance at oaklandsmansion.org. Brewers, food truck vendors and staff members are required to wear face masks. Participants are encouraged to wear facemasks as well. Please follow all state, local and federal guidelines regarding COVID-19.
Just present your Kroger Plus Card at the Zoo's ticket building to get half-price admission all day on Fridays in August and September. (Other tickets must be purchased online in advance.) This promotion cannot be combined with the August Deal Days discount.
The zoo is requiring masks for visitors age 13 and older and is not accepting cash. Guests can learn more by visiting www.nashvillezoo.org/reopen.
The original Mr. Bond's Science Guys in Nashville, TN and Maryland's The Science Guys of Baltimore join forces to bring you a live stream or pre-recorded Virtual Spectacular Science Shows every Friday at 10 a.m. These fun and interactive virtual science shows include over a dozen awesome experiments, such as dry ice eruptions, bubbling potions and explosions. The shows last about 35-40 minutes and will be open to up to 100 participants.
5. TPAC Salon Series - Ba de yah, Dancin' in September
Sep. 22 at 7 p.m.
The TPAC Salon Series, hosted via Zoom, is a series of free evening virtual events that will feature entertaining and interactive conversations and explore the diversity of Nashville's arts and culture community.
Thinking about the National Museum of African American Music opening this fall has us singing and dancing. TPAC's Kristin Horsley, Tamar Smithers, Dr. Dina Bennett, Kara Duke and Mr. Lucius "Spoonman" Talley take you through the evolution of African American music and preview the new museum. NMAAM will be giving away one free membership, and the first 25 registrants will be entered for a chance to win.
Saturdays at 10:30 a.m.
Join Country Music Hall of Fame and Museum educators for family fun with art, music, storytelling and history programs on FieldTripZoom. A guardian is required to be present for children under age 13.
Enjoy the sights of Nashville, while also practicing social distancing, with the "Nashville's Murals Brought to Life" scavenger hunt.
Sep. 16 at 1 p.m.
Learn to navigate a basic course with a compass and 3 basic knots which were important skills for the early frontiersman and for the 21st Century traveler.
Sep. 18-22 from 7-11 p.m.
As vehicles drive through the experience, which runs about 40 minutes, they encounter a series of installations, each one offering its own theatrical impact. What makes EAMOTION even more dynamic and high-tech, however, is that all the installations are synchronized. This means that over 8,000 lighting, video, and special effects elements along the two mile course are perfectly in sync with each other and the music, culminating in an unprecedented audiovisual experience.
Audience members drive (and in some cases walk) in timed intervals, through custom-built outdoor venues, making EAMOTION a contact-free and pandemic-proof experience for the entire family.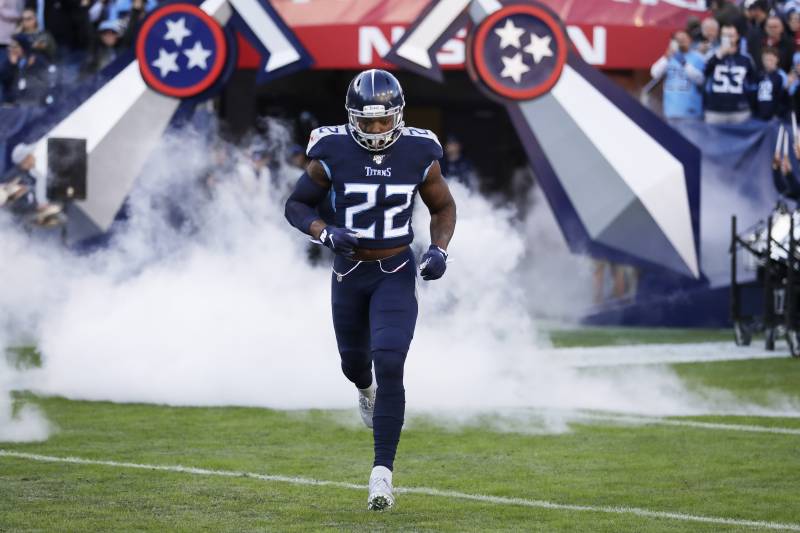 Sep. 14: Denver Broncos at Empower Field at Mile High, with kickoff scheduled for 9:10 p.m. CT.
Sep. 20: Jacksonville Jaguars at LP Field in Nashville, with kickoff scheduled for 12 p.m. CT.
Sep. 27: Minnesota Vikings at U.S. Bank Stadium in Minnesota, with kickoff scheduled for 12 p.m. CT.
Sep. 19 - Nov. 1
Celebrate the autumnal season at Cheekwood! The changing of the leaves are one of many garden highlights you'll find as oaks, maples, dogwoods, and other trees greet you with their fall colors. You'll find activities and experiences designed to appeal to kids, adults and families alike, making this six-week celebration the perfect time for a peaceful solo stroll, a crisp fall family day or an afternoon date. Available through November 1.
Sep. 26 at 11 a.m.
Nashville Shores is partnering with New Leash on Life, a non-profit organization dedicated to improving the welfare of companion animals in our community through shelter, placement, spay/neuter, education and awareness for the 2nd annual Pooch Pool Party. Nashville Shores' gates will be open on Saturday, September 26 from 11 a.m. – 4 p.m. and allowing owners to bring their dogs to the Wave Pool for a Dog Only Swim Day. Only two dogs permitted per each 18 year or older human. Children 6 years old and younger are free.
Sep. 26 at 10 a.m.
Owl's Hill Nature Sanctuary's, Julie Eperjesi, Walden's Puddle and local falconers Alan Johnson, Rob Deegan and Jean Simpson will collaborate to present the Sky Hunters program. Learn the characteristics of the night time sky hunters - the owls. Discover the unique adaptations that hawks utilize to become masters of the sky then watch as the hawks take to the sky for a flight demonstration! Learn what makes Birds of Prey unique in the avian world and the roles they play in our environment. It promises to be a day you will never forget.
Sep. 29 at 10 a.m.
Come join Historic Sam Davis Home and Plantation for Toddler Tuesdays! On the last Tuesday of every month, bring your toddler to learn more about life on our 19th century farm! The theme for September is "T is Tree"! Come explore over 30 different tree species of trees on the farm. Discover what types of animals live in trees, what you can make from trees and how to protect them.
Sep. 29 at 2 p.m.
Last Tuesday of every month. Lindsey Patrick-Wright cooks up recipes that are available in our digital collection of eBooks through Overdrive and the Libby app. She includes introductory Instant Pot™ cooking and simple, easy-to-make recipes. This program is geared for adults, but is family-friendly.