8 Outdoor Halloween Events
Oct. 31, 10 a.m. - 9 p.m.
Oct. 30, 5 - 9 p.m.
BUY TICKETS
Members start at $14; Nonmembers start at $16
Middle Tennessee's largest family Halloween event, Boo at the Zoo is back and better than ever. Pick your date and time to take a socially safe journey through the Zoo's animal trails while enjoying trick-or-treat stations, themed walk-through areas, carousel rides, special animal encounters, a visit with a magical pumpkin and much more.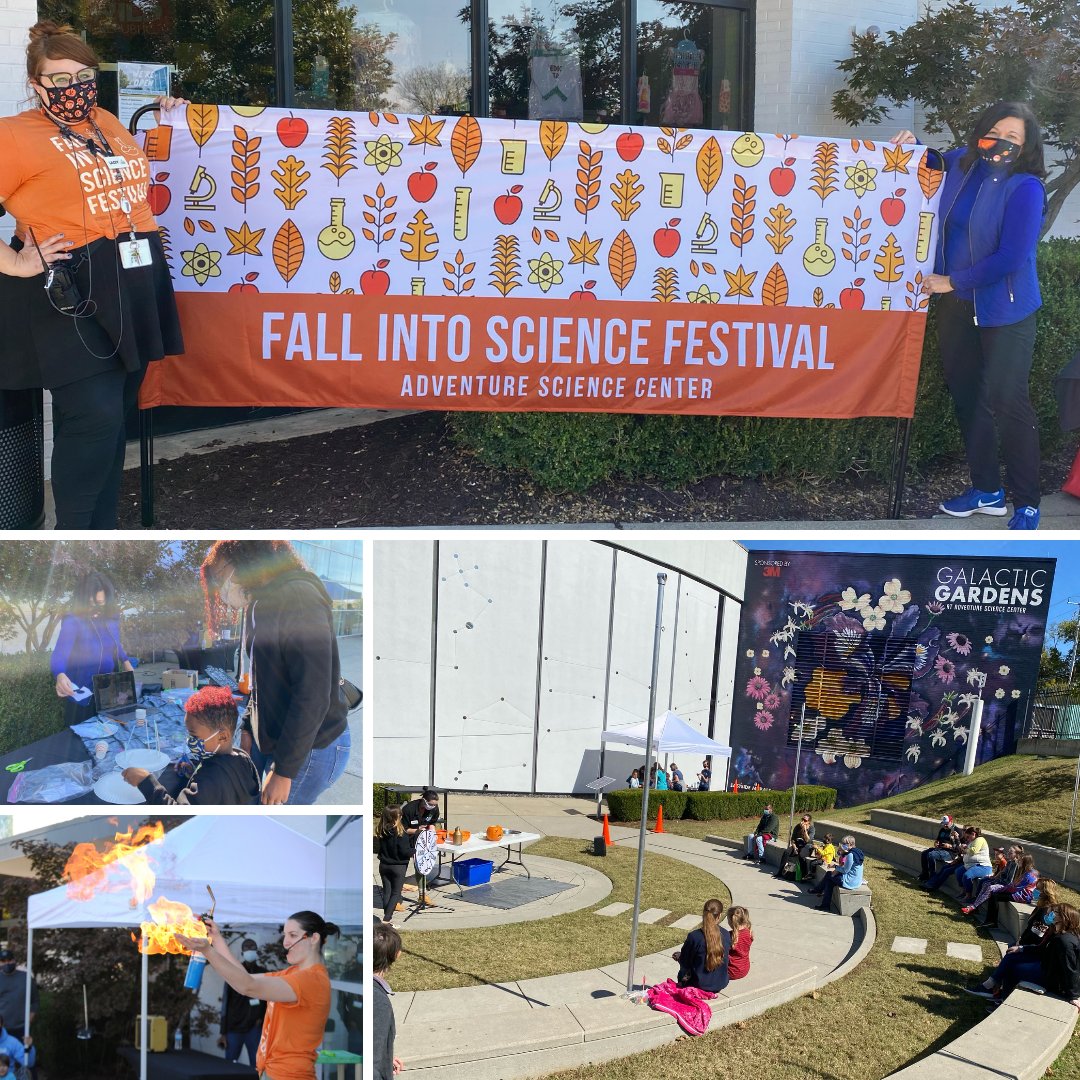 Oct. 31, 10 a.m. - 2 p.m.
This event will feature outdoor activities focused on the science of fall, Halloween, chemistry and magic! A costume contest will be held on October 31st and the prize will be tickets to a showing in the Sudekum Planetarium. Since the 31st is also our 75th birthday, we'll be celebrating with a fun birthday twist on the festivities.
Oct. 31, 9 a.m. - 4:30 p.m.
Bring your favorite four-legged friend for Howl'Oween at Cheekwood! Costumed canines and their owners are invited to parade around the gardens during our daytime hours and enter the virtual costume contest. Free for members and babies 2 and under, $19 for adults and $12 for youth.
*MOVED TO Oct. 30, 4 - 7 p.m.
Put on your Halloween costume and come to Discovery Center at Murfree Spring for outdoor family fun! Enjoy food trucks, a costume contest with local celebrity judge panel and a not-so-haunted walk-through experience. $4 per person for all adults & children ages 2+ (free for members). Advance registration strongly encouraged.
Oct. 30 at 10 a.m., Oct. 31 at 9 and 10:30 a.m.
Have a spookin' good time with a special session of goat yoga. A goat yoga session will be filled with litte baby goats dressed in adorable Halloween costumes.
Oct. 30 and 31 from 7 - 11 p.m.
Explore Murfreesboro's most mysterious mansion after dark. These special nighttime tours will feature some of the unusual and creepy details and characteristics of the over 200-year-old house while it is decorated for the Halloween season. As the doors creak open to reveal the town's spookiest historic home, the ghosts and goblins are waiting to welcome you to Oaklands Mansion at 7 p.m. and 9 p.m. with admission of $15 for adults and students ages 12 & up and $10 for children ages 6-11. For your safety, please bring your own flashlight.
7 and 9 p.m. Wednesday - Sunday through Nov. 8
"The ghost tours are a way for visitors to safely explore the haunted side of history after dark this fall," said Howard J. Kittell, President and CEO of the Andrew Jackson Foundation. "Visitors will journey through the mansion, grounds and cemetery by lantern light with their guides sharing stories of strange encounters along the way."
*not suitable for young children
13 Trunk or Treat Events
Oct. 31, 12 - 4 p.m.
Come join the Food Truck Feast for a spooky Halloween special event located at 400 Davidson St in Downtown Nashville! The perfect family affair featuring up to 10 local food trucks and an additional 10 shopping vendors with their trunks decked out for Halloween trick-or-treating!

Oct. 31 4 - 6 p.m.
Crossroads Pets in Nashville is hosting a COVID-safe Halloween party for the community. Favorite Crossroads vendors and neighborhood friends will be decorating cars and handing out treats as guests drive through the parking lot. So, dress up your best friend, drive to Crossroads located at 707 Monroe Street.
Oct. 31, 12 - 1 p.m.
Located at 2901 Bell Rd, come out to Music City BMX for a trunk or treat and bike race. Registration is from 11 a.m. - 12 p.m., race is at noon
Post-race activities include trunk or treat, decorate your car, bring your carved pumpkin to be judged for a prize and a costume contest for prizes.
Oct. 30, 6 - 8 p.m.
Located at Grove Church, 10543 Cedar Grove Rd, Ste 120, in Smyrna.
Oct. 31, 2 - 5 p.m.
Come join the Down Synfrome Association of Middle Tennessee for a Spooktacular time at the DSAMT office (1310 Central Court, Hermitage)for a hauntingly good time! More details will be coming soon. They do ask that you RSVP for the event so they know how many to plan for. Social distancing will be observed according to the mandates in place at that time.
Oct. 20, 6 - 8 p.m.
Join Center Point Church in Hendersonville for its first annual Trunk or Treat!
Oct. 31, 4 - 6 p.m.
Come out to 2020 Lindell Ave in Nashville for a family-friendly, outdoor trunk-or-treat. We will have hand sanitizing stations, social distancing requirements, and there will be no "mask"uerading at this event without the proper personal protective equipment. Traditional Halloween face masks or those of the 2020 variety are acceptable.
Oct. 31, 2 - 4 p.m.
NEW THIS YEAR: Trunks will be spaced out by keeping an empty parking space between each vehicle. All volunteers will be wearing masks and/or face shields. Only one person per trunk will be giving out the candy, wearing gloves, and all candy will be pre-packaged only. No children or parents will be allowed to reach into the containers to get candy. Children and their families will be spaced out 6ft apart as they go through the line to get candy. Hand sanitizer stations will be available throughout the event.
Oct. 31, 5 - 8:30 p.m.
Nikki and Jennifer Potts will be hosting a Trunk or Treat, haunted woods and will have a variety of food vendors at 867 Longview Rd in Shelbyville. If you are coming bring your vehicle and candy! The Unionville Volunteer Fire Dept will be out with their truck and candy for the kids. Middle T Smoked Meats will be on-site serving up delicious barbecue. You will be able to purchase a good meal including BBQ sandwiches, BBQ nachos and more. The Chapel Hill Ice Cream truck will be here serving up sweet treats. Jose's Kitchen will be here as well with a great fusion menu.
If you plan to participate and set up your vehicle for the Trunk or Treat, you may arrive between 5 to 6 p.m. to get your vehicle set up. Trunk or Treating will start at 6 p.m. Haunted Woods Trail from 6:30 to 8:30 p.m. ALL CHILDREN MUST BE ACCOMPANIED BY AN ADULT. For the safety of children, vehicles will enter from Longview Road and exit on Collins Road.
Oct. 31, 6 - 7:30 p.m.
Looking for a safe alternative to trick or treating this year? Join Friendship Community Church for a drive-thru trick or treat! Drive through the parking lot and enjoy all of our costumes and decorated spaces. There will be lots of candy and goodies available as well at a couple of designated stops along the way! This event is completely free, so make sure to come out to Shiloh Plaza (15285 Lebanon Rd., Old Hickory, TN) for a fun and safe way to trick or treat!
Oct. 31, 6 - 8 p.m.
Come out to Victory Church of Nashville at 705 Rivergate Parkway in for a Trunk or Treating, magic show, bonfire, crafts and trunk decorating contest. Social Distancing and Masks Required.
Oct. 31, 5 - 7 p.m.
Oct. 30, 6 - 8 p.m.
Come to Antioch for this Trunk or Treat and reading event! Participants will receive candy and a free book. Visit the link to register for this event as a participant or a trunk.