Come out and pick up a rain barrel for just $40 (plus the Eventbrite fee) on Saturday, March 12, from 11 a.m. – 1 p.m. at the Goodlettsville Visitor's Center (located at 705 Caldwell Dr, Goodlettsville).
The event will be held outside; in event of inclement weather, the event will be held inside the Visitor's Center.
These barrels are refurbished 55-gallon barrels and come fitted with:
a hose bib
an overflow valve
an opening in the top
a mesh screen to filter out leaves and other debris
At 11:15 a.m., the Cumberland River Compact will review a few tips, tricks, and benefits of rain barrel use, and will remain afterward for additional questions you may have. Staff will remain until 1 p.m. to accommodate late pickup.
Reduce your water bill!
Rain barrels are great for capturing rainwater from your roof to use in your garden! This soft water is great for your plants, and using a rain barrel can reduce your domestic water consumption (and hopefully your water bill). An additional benefit of capturing rainwater is the reduction of urban stormwater runoff that can carry contaminants into our local streams and rivers.
For more information and to reserve your tickets, click here.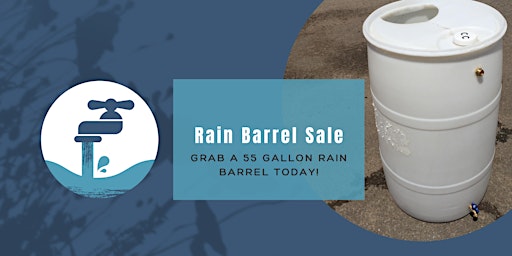 MORE GREAT STORIES!